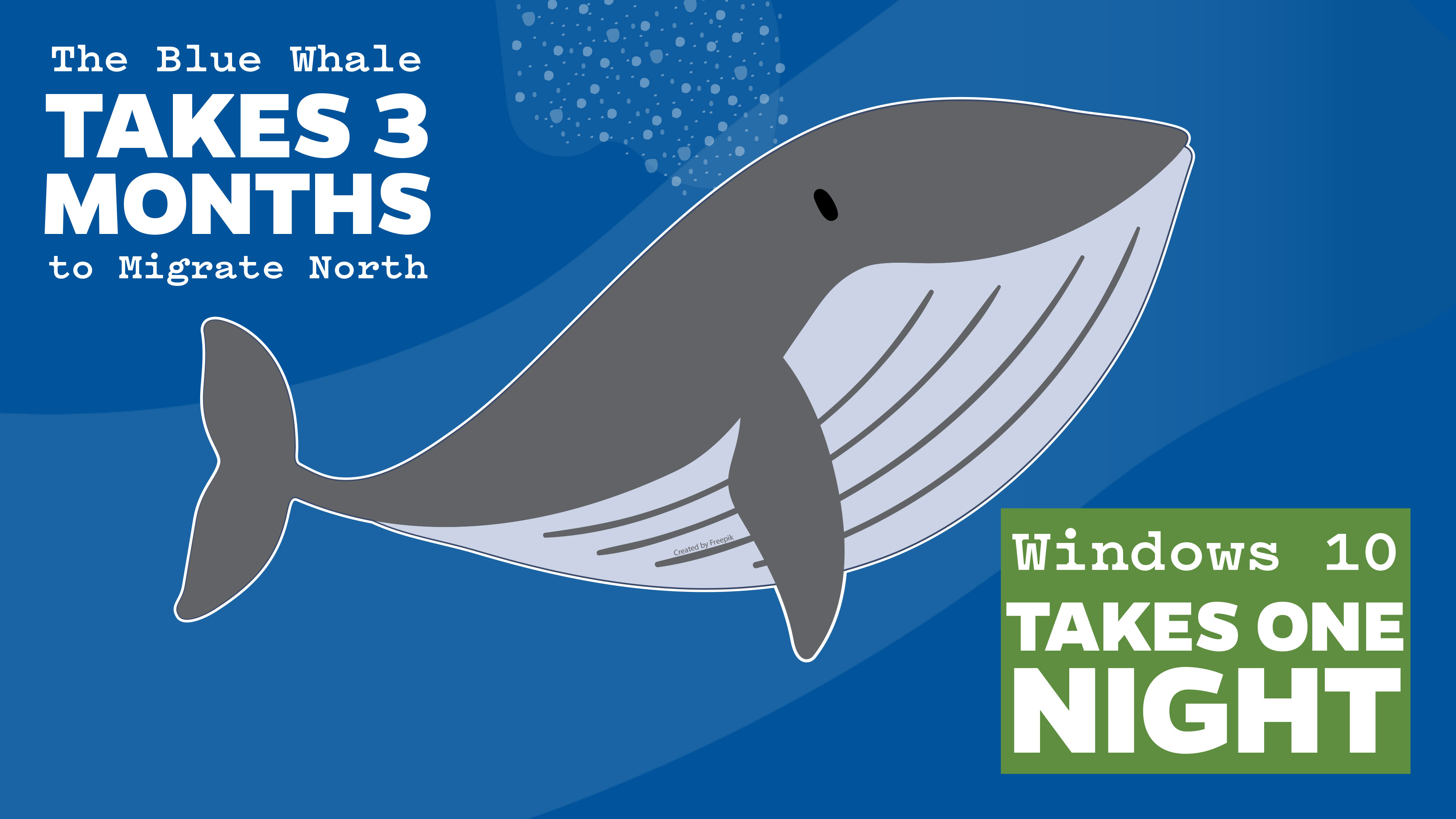 Windows 10 Migration
for UF Student Affairs
The Division of Student Affairs will be migrating to Windows 10. This site will help you find out when you're scheduled to migrate. You'll also find resources like migration guides and pre-migration checklists towards the bottom of this page.
It only takes one night to migrate!
Training Schedule
| Who | Time | Location |
| --- | --- | --- |
| Open to All Staff Migrating | | |
| Student Engagement (BCLS/RU/SAI) | TBD | TBD |
| Student Government | TBD | TBD |
| All Division Staff | TBD | TBD |
Migration Schedule
| Department | Date | Schedule |
| --- | --- | --- |
| Housing & Residence Education | | |
| Maintenance Superintendents | 4/6/17 | Completed |
| Maintenance Project Managers | 4/7/17 | Completed |
| Maintenance Support & MHO Staff | 4/10/17 | Completed |
| Maintenance Cable Shop | 4/11/17 | Completed |
| Maintenance AC & Steam Shop | 4/12/17 | Completed |
| Maintenance Electrical Shop | 4/13/17 | Completed |
| Maintenance Furniture Shop | 4/14/17 | Completed |
| Maintenance Area Supervisors | 4/17/17 | Completed |
| Maintenance Area Shared Computers | 4/19/17 | Completed |
| RLE MHO Staff | 4/21/17 | Completed |
| RLE Area Coordinators | 5/2/17 | Completed |
| RLE Graham Staff | 4/25/17 | Completed |
| RLE Area Graduate Staff | 4/27/17 | Completed |
| RLE GFH Area Staff | 4/28/17 | Completed |
| Admin Services MHO/OCL/YCS Staff | 5/1/17 | Completed |
| Admin Services Area Desks | 5/3/17 | Completed |
| Admin Services & OCL Marketing | 5/5/17 | Completed |
| Admin Services Security | 5/8/17 | Completed |
| Executive Director & Human Resources | 5/8/17 | Completed |
| Financial Services Accounts | 5/9/17 | Completed |
| Financial Services Office Services | 5/11/17 | Completed |
| Financial Services Warehouse | 5/12/17 | Completed |
| Building Services MHO Staff & Superintendents | 5/16/17 | Completed |
| Building Services Supervisors | 5/18/17 | Completed |
| Building Services Shared Computers | 5/22/17 | Completed |
| Office of the Executive Director Staff | 5/24/17 | Completed |
| Division Specialty Computers | | |
| Division Meeting Space Computers | 5/24/17 | Completed |
| Division Marketing Computers | 5/25/17 | Completed |
| Center for Leadership and Service | | |
| Main Staff | 5/26/17 | Completed |
| Student Computers | 5/30/17 | Completed |
| GatorWell Health Promotion Services | | |
| Main Staff | 5/31/17 | Completed |
| Multicultural and Diversity Affairs | | |
| Main Staff | 6/1/17 | Completed |
| Hispanic-Latino Affairs | 6/2/17 | Completed |
| Black Affairs | 6/2/17 | Completed |
| Asian Pacific Islander Affairs | 6/2/17 | Completed |
| LGBTQ Affairs | 6/2/17 | Completed |
| Career Resource Center | | |
| Administration | 6/5/17 | Completed |
| Business Services Administrations | 6/6/17 | Completed |
| Career Development | 6/7/17 | Completed |
| Employer Relations | 6/8/17 | Completed |
| Spare Laptops | 6/9/17 | Completed |
| Dean of Students Office | | |
| Administration | 6/14/17 | Completed |
| Care Area | 6/15/17 | Completed |
| DRC Main Staff | 6/16/17 | Completed |
| DRC Student Staff | 6/19/17 | Completed |
| DRC Test Lab | 3/6/17 | Completed |
| DRC Test Room | 3/6/17 | Completed |
| New Student & Family Programs | 6/20/17 | Completed |
| Student Conduct & Conflict Resolution | 6/22/17 | Completed |
| Student Organizations | 6/23/17 | Completed |
| Veterans Success | 6/26/17 | Completed |
| Recreational Sports | | |
| CORE | 7/6/17 | Completed |
| SWRC 106 Area Main Staff | 6/27/17 | Completed |
| SWRC 106 Area Student Staff | 6/30/17 | Completed |
| SWRC Back Offices | 7/3/17 | Completed |
| SWRC Maintenance & Exterior Building | 7/7/17 | Completed |
| SWRC Check-in Station & Equipment Checkout | 7/10/17 | Completed |
| SRFC | 7/11/17 | Completed |
| Lake Wauburg | 7/13/17 | Completed |
| BORC | 7/13/17 | Completed |
| Office of the Vice President for Student Affairs | | |
| AVP and Directors | 7/14/17 | Completed |
| Administrative Assistant Staff & Students | 7/17/17 | Completed |
| MFOS | 7/18/17 | Completed |
| Assistant to the Vice President | 7/19/17 | Completed |
| Vice President for Student Affairs | 7/20/17 | Completed |
| Student Engagement | | |
| Test Users (Tara Siler / Brian Brasington) | 12/9/2019 | In Progress |
| Group 1 | 12/10/2019 | Not Started |
| Group 2 | 12/11/2019 | Not Started |
| Reitz Hotel Shared Key Card Computer | 12/11/2019 | Not Started |
| HR Assistant (Evelyn Anderson) | 12/16/2019 | Not Started |
| Student Government | | |
| Main Staff | TBD | Not Started |