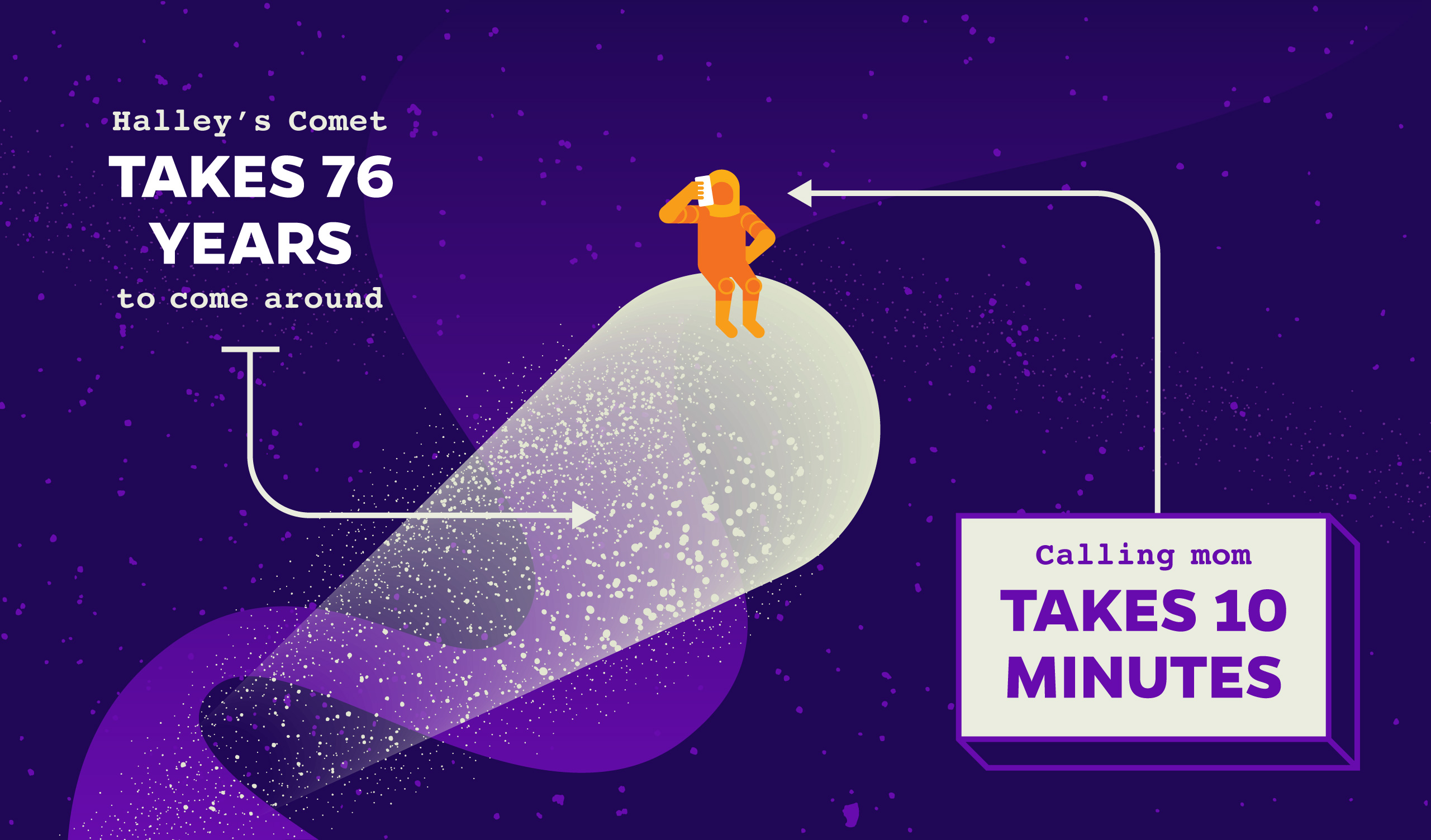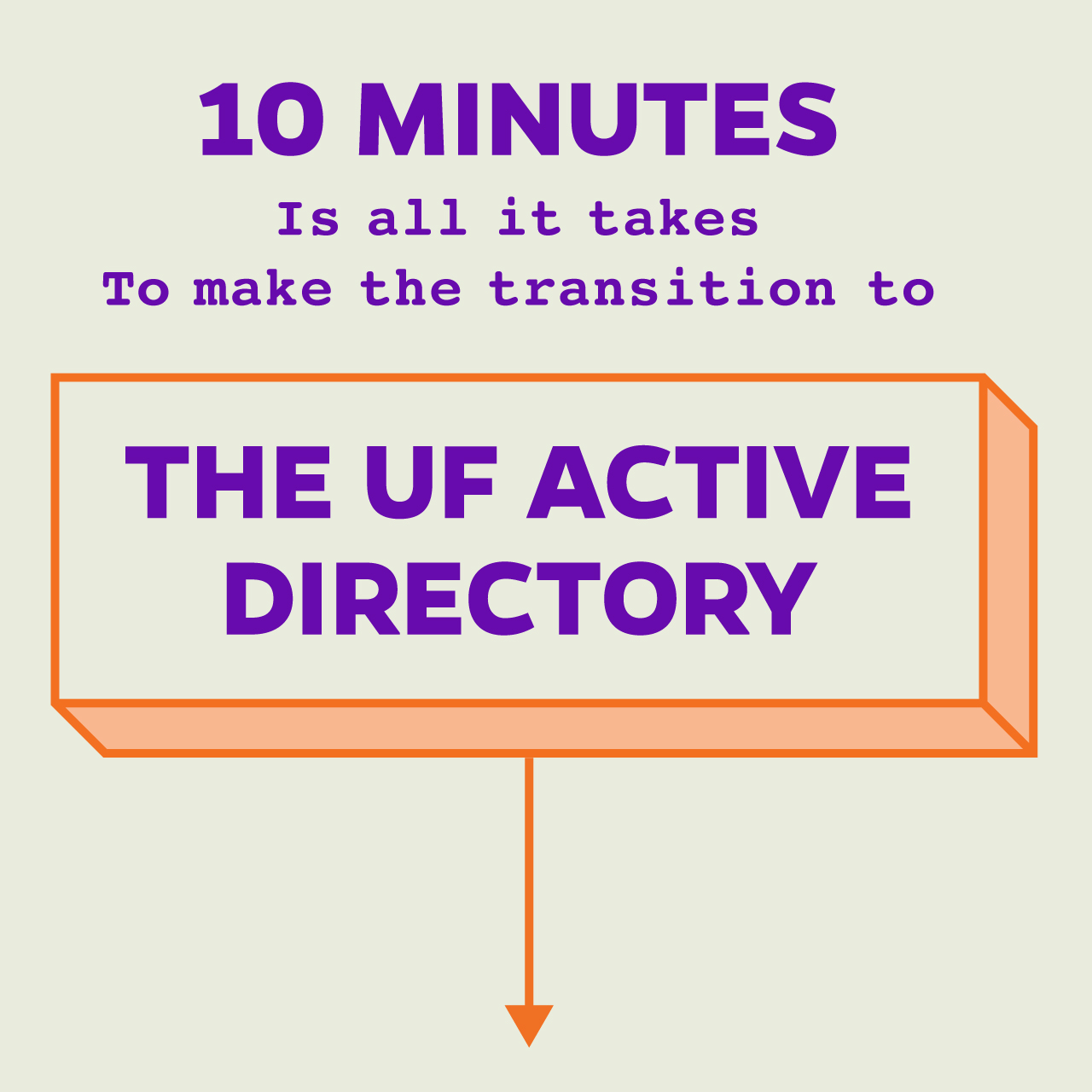 Transition to
UF Active Directory & Exchange
The Division of Student Affairs, in collaboration with UF Information Technology, will be transitioning user accounts, email mailboxes, Skype/Lync accounts, and VoIP to the central campus system in an effort to provide more efficiency and align with campus IT strategy. The Student Affairs Information Technology and UF Information Technology teams have been planning this transition over the last year and half to ensure the transition seamless and transparent.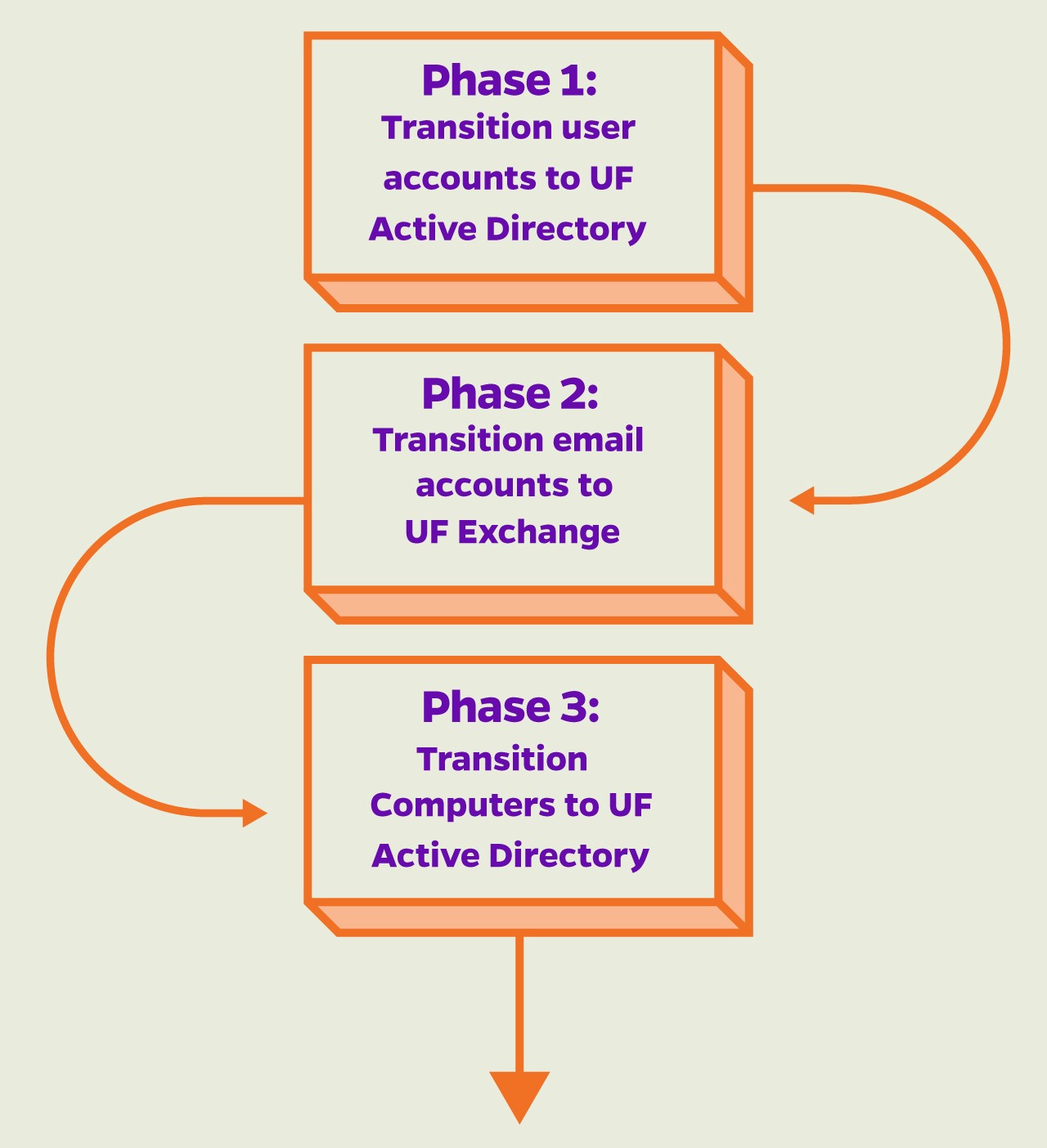 A schedule for Phase 1 has been set and can be found below. We are still working out dates with a few departments and will update this site accordingly.