With the ever expanding technological advancements, UF Housing and Residence Education is keeping pace with the needs of on-campus residents. By the end of 2017, all residence halls have been upgraded to the Student Affairs IT "World Class Wireless" standard.
The World Class Wireless standard provides a level of exceptional, consistent signal strength and data transfers rates in every residence hall room, with a reliability comparable to wired Ethernet connections. It is a combination of technology and support focusing on the customer experience. This initiative began in 2015 with the support of leadership from Student Affairs IT, UF Housing and Residence Education, and UF Information Technology.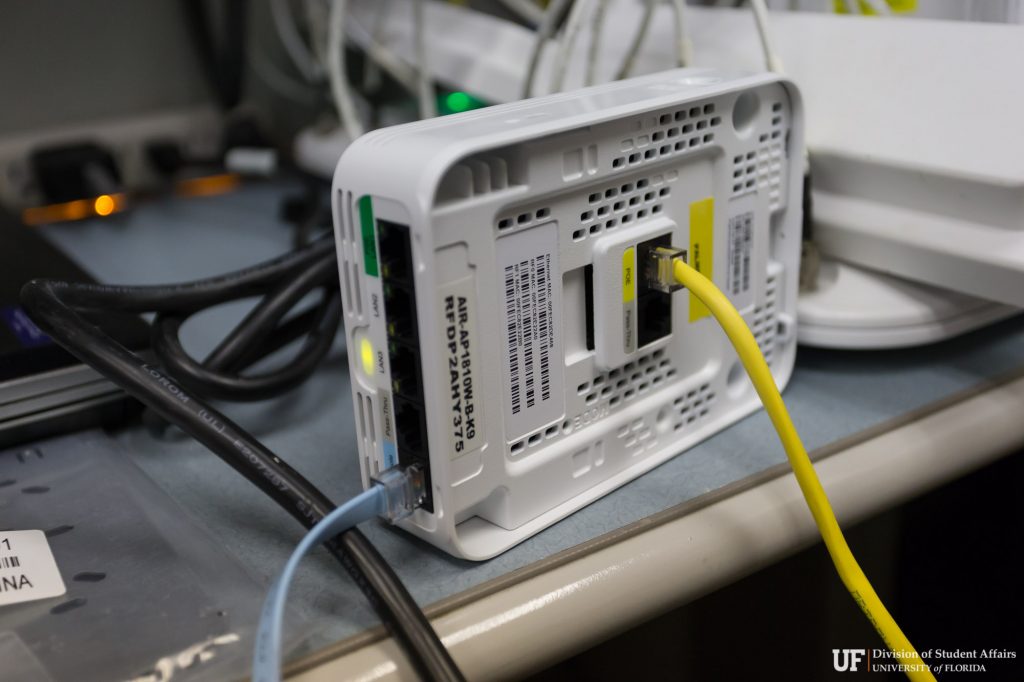 Going World Class
Wireless devices and wireless service can be found everywhere these days. In virtually every place we go, we can experience the convenience and enjoyment of quality wireless service.  While at your home, wireless internet is pervasive throughout the house: kitchen, bedrooms, living rooms, and even some garages. You can connect all your devices with ease and the connection is consistent and speedy.
Similarly, students at the University of Florida are accustomed to this same comfort and convenience and expect the same high quality level of service to be available where Gators live: the residence halls.
After receiving feedback from a collection of numerous student interviews, comments to UF Housing's Residence Life and Education team, and an independent survey conducted by UF Student Government, the Student Affairs IT team accepted the challenge to create a standard for enjoyable and convenient wireless internet and provide that level of service where Gators live.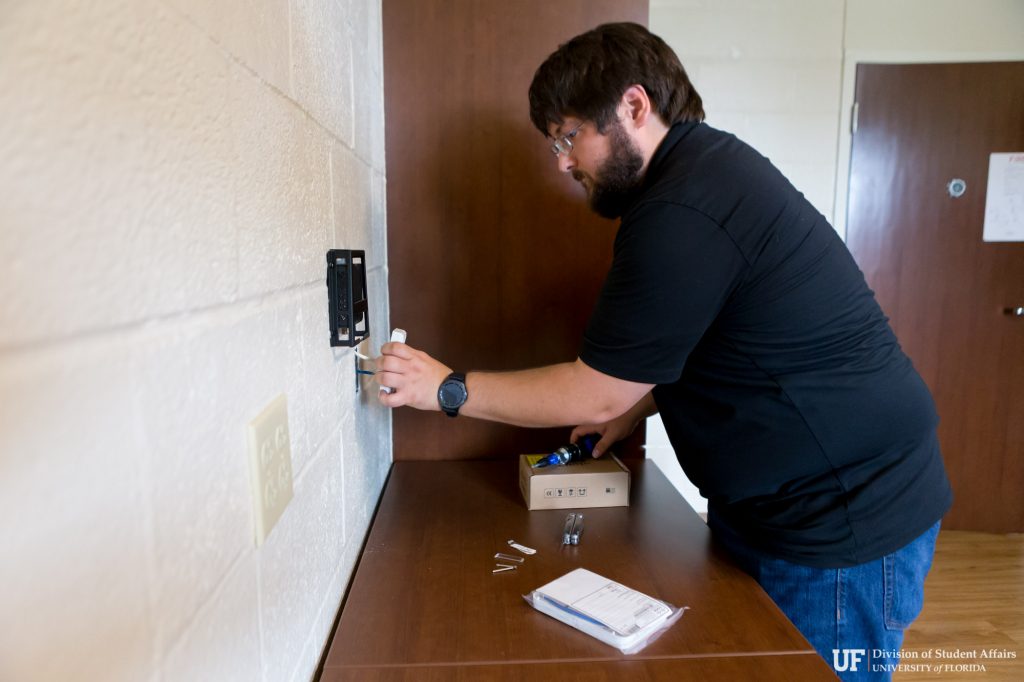 Prior to this initiative, wireless was only provided in area offices/commons and meeting spaces within each residence hall. Ethernet was the recommended choice for students to have a more reliable connection in their rooms. In fact, one of the main items on the UF Housing's packing lists for residents has been an Ethernet cable.
The process behind going World Class
To achieve this new standard of wireless, Student Affairs IT had to prioritize the IT budget, establish a thorough network design, further build out a highly available and redundant network infrastructure, increase response time to outages, and provide support for the most popular streaming and entertainment devices. The planning for this started in 2015 and the upgrade work began mid-2016.
Student Affairs IT network engineers, Josh Coleman, Steven Baggett and Daniel Giampaolo, were the leads in executing this initiative. They met with Cisco Engineer, Robert Palmer, and Cisco Account Manager Kurt Radecki to discuss various technology offerings from Cisco and landed on the cutting-edge Cisco 1810W access point for the residents' rooms.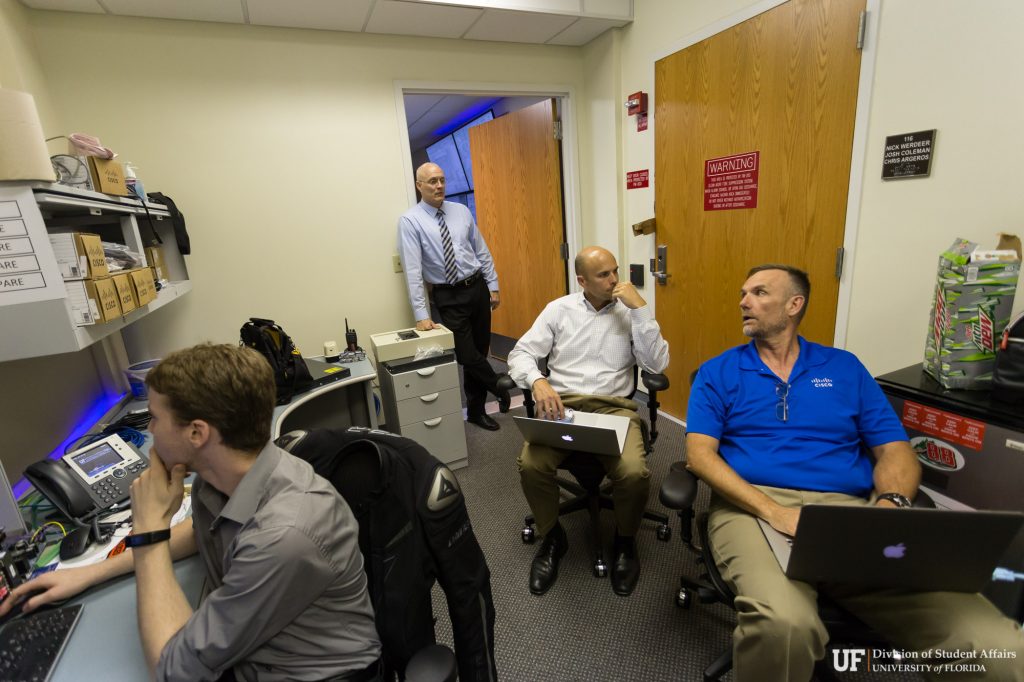 Steven Baggett and Daniel Giampaolo also conducted wireless surveys to determine the current quality of wireless in each building. The surveys involved placing the APs in specific rooms and using wireless survey equipment to capture the signal strength in that room but also in the adjacent rooms. From the survey data, a network design was established to provide consistent signal strength and coverage for each room.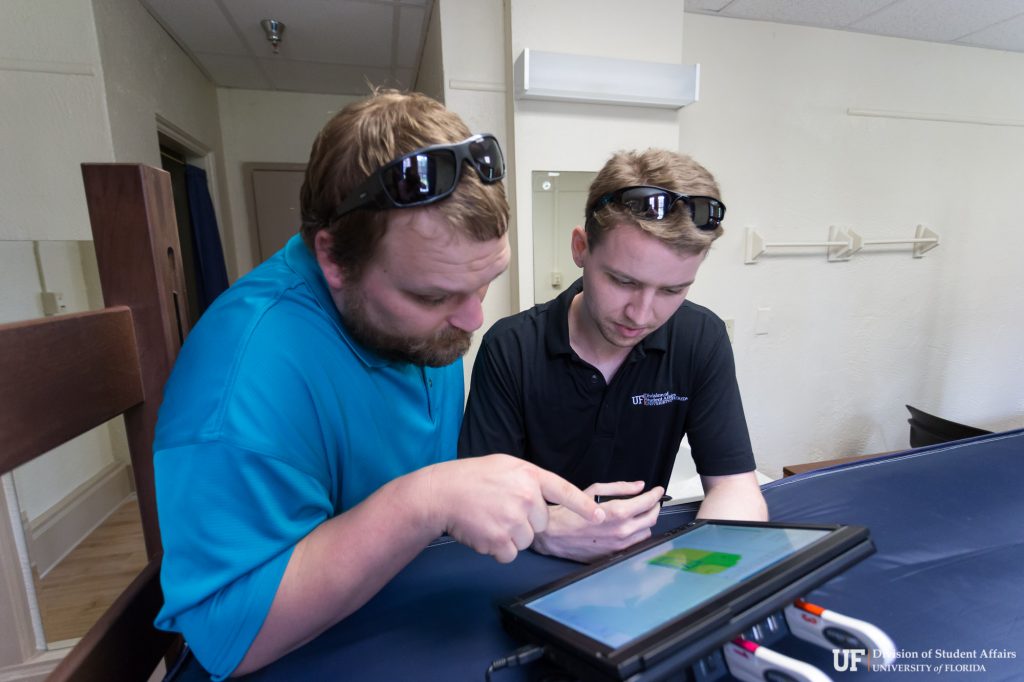 Benefits of being World Class
In addition to utilizing wireless for their phones and computers, residents can also use their gaming and streaming entertainment devices with the World Class Wireless. Devices such as Apple TV, Google Chromecast, and Amazon Fire can now be used along with controlling these devices from iPhones or Android devices. Security concerns are alleviated by creating a special network zone just for the resident's streaming and mobile device, preventing others from accessing or controlling.
For more information about the UF Student Affairs IT World Class Wireless project, visit the project site for World Class Wireless.