The following tutorial will help you to connect your Apple mobile device to the UF Wireless Service. This applies to iPhone, iPod Touch, and iPad. These steps need to be performed only once. You will need a GatorLink email and password to connect to the service. If you forgot your GatorLink password, please visit http://www.gatorlink.ufl.edu/ or call (352) 392-HELP.
Step 1
Tap on Settings.
Step 2
Tap on Wi-Fi.
Step 3
Tap on the eduroam wireless network.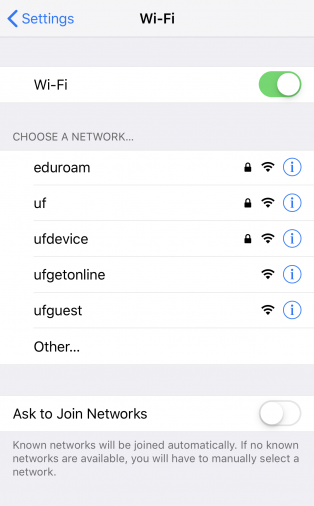 Step 4
When prompted, enter your GatorLink@ufl.edu username and password and tap on Join.
Step 5
Tap on Trust to validate the certificate.
You Are Now Connected!